how to clean sherpa jacket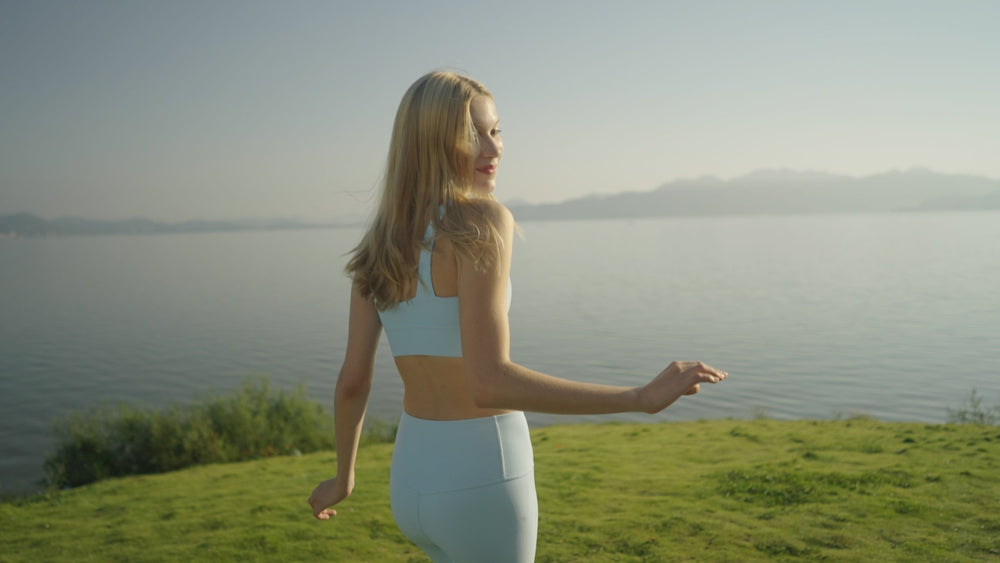 Chilly winter still tiptoes from the urban complex to the suburban roof, then row to another side of the river, final hovers among the canyons. Why not choose warm and cozy sherpa clothing in PollyPark to prevent a heavy cold this hard time we live in.
WHAT IS THE SHERPA FABRIC?
Sherpa fabric, also known as sherpa fleece, is a kind of synthetic material made from 70% polyester fabric and 30% acrylic fibers, boasting elegant simplicity, perfect drape behavior, and breathability. Its ultra-plush and flat surface deliver a dose of coziness and warmth. Superior to fleece jacket in both physical and chemical properties though it is a kind of the faux fur, such as abrasion-resistance, anti-bacteria as well as duration.
faux fur jacket VS shearling jacket, fleece-like jacket, or wool-like jacket
Properties of faux fur jackets differ from wool and fleece, as they will not turn yellow discoloration. The brightest spotlight witnesses the comfy but inexpensive wool-like fabric without loss of body heat-retaining property. Although shearling jackets have stood the test of time, sherpa clothing is a cold-weather champion. That's why sherpa clothing remains all the rage currently taking the place on behalf of shearling jackets, fleece-like jackets, or wool-like jackets.
THE COLLECTION OF JACKETS AND COATS
METHODS OF WASHING SHERPA JACKETS
Wondering how to wash sherpa blankets, sherpa pullover, and sherpa sweater, whichever sherpa faux fur it is? If you want to find an optimal way to keep it clean, fresh and smelling, here are some methods to wash Sherpa in warm or cold water.
HAND WASH OF SHERPA JACKET WITH COLD WATER
Try to wash sherpa clothing with cold water and mild soap or mild detergent, which keeps it clean and preserves the integrity of the fabric structure.
MACHINE WASH TUMBLE DRY ON GENTLE CYCLE
Never forget to keep the spin cycle low and slow with cold water. You are supposed to step the speed and temperature down a notch to protect the synthetic fibers from damage.
KEEP FAUX FUR JACKET SOFT AFTER CLEANING
To make sure your sherpa clothing remains fluffy and soft after washing, it would be good to add some fabric softener. Sherpa fabric, no matter it is sherpa fleece clothes, sherpa jacket, sherpa blanket, sherpa pullover, sherpa sweater, or any other clothes, keeps in good condition after the use of any fabric softeners, it could be spray bottles or just a tablespoon of liquid.
FEATURED FAUX FUR CLOTHES 1
FAUX SHERPA JACKET THICK WARM FULL ZIP COAT
Pollypark is giving a whole new meaning to outdoor time this winter with our Sherpa Series. Our modern women's athleisure takes on an avant-garde design to create functional activewear you can wear day or night! With comfy wool-like sherpa, long-sleeves, and easy front-zip closure, our Sherpa Jacket will keep you warm on the way to your workout or a night out. Pair it with our classic sports bra and leggings to give your look a fresh and energetic twist.
-Made from high-quality materials for extra comfort.
-Designed to go from the gym to a night out.
-Stylish & trendy fit creates a flattering look with every outfit.
FEATURED SHEARLING CLOTHES 2
PLUSH FLEECE VEST SLEEVELESS ACTIVE JACKET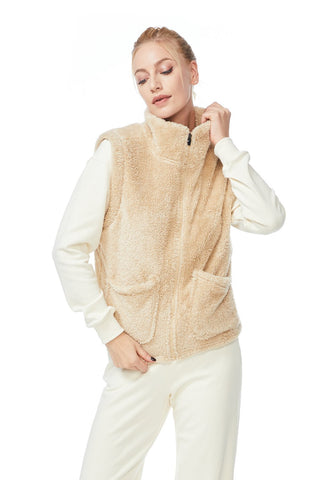 Experience the mobility of a sleeveless warmth with our Plush Sherpa Vest. In an open-front design, it's the serious coziness you need to get you through the colder months. Crafted from soft to the touch Sherpa this full-length vest is perfect to lounge around in or throw on for your next activity. Designed to fit perfectly over long-sleeved shirts or sweaters, stay warm while still being on-trend.
-Full front zipper and pockets
-Sleeveless fit with
-Falls at the hip
-Made with thick and cozy Sherpa Fleece
IN CONCLUSION
Endeavor to hand wash if possible, which protects the fabric from damage. Provided you are so listless, delicate spin cycle and cool water give a boost to the duration of sherpa fabric. Just turn down the speed of the washing machine cycle and you will forget about any extra sherpa care for faux fur.
---