Women's half zip pullover: jacket or sweatshirt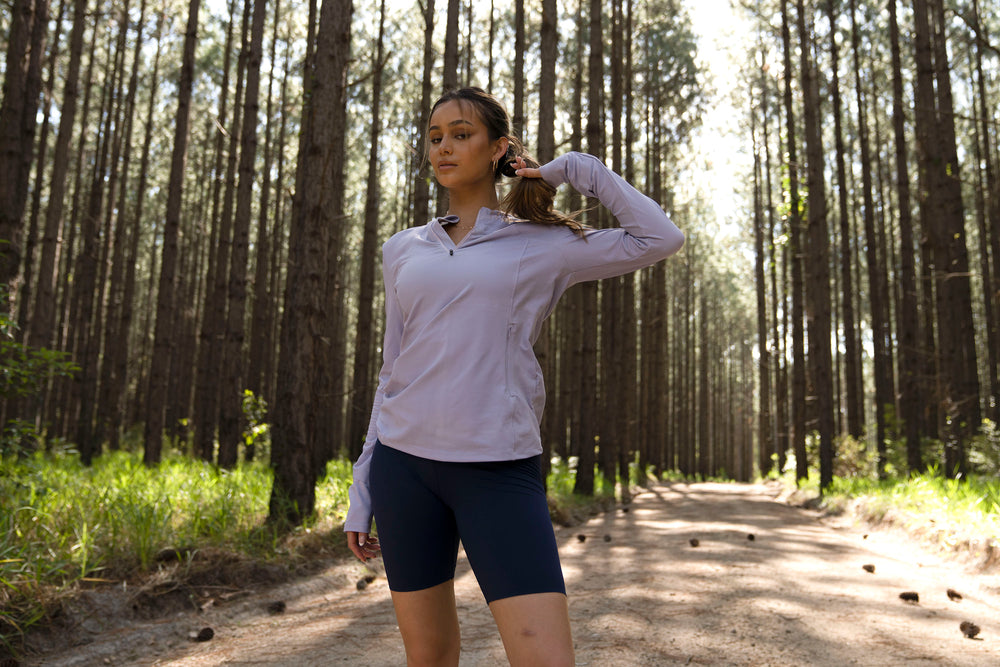 As the weather warms up, it's time to start looking for the most appropriate wardrobe for the upcoming season. Therefore a half zip pullover might be your first choice. Half zip pullover is a lightweight, Casual Top with a zipper that runs from the bottom of the neckline up to the top of the collar, so it can keep your body warm or cool down when things get sweaty. So a high-performance half zip pullover can be worn for a variety of activities and styles. Whether you're a runner, a yoga enthusiast, or a weekend warrior, you'll always be able to find a high-performance half-zip pullover that suits your needs and tastes in Pollypark. 
The first thing you need to know is what's the difference between half-zip pullover jackets and half-zip pullover sweatshirts. They may seem to be the same, but they actually have some key distinguishing characteristics. Typically, Half Zip Pullover jackets are usually crafted from durable stretchy Fabrics such as polyester and spandex. In contrast, Half Zip Pullover sweatshirts are usually made out of softer materials like nylon, cotton, or other cozy fabrics. So, if you're looking for a snug, warm layer to take on your next outdoor adventure, a Half Zip Pullover Jacket is probably your best bet. On the other hand, if you're just looking for something comfy to lounge around in, a half Zip Pullover sweatshirt is the most ideal choice!
This Belleza Quick-dry Half Zip Pullover keeps you protected from the elements while allowing you to move freely whether you're running through a park, hiking up a mountain, or playing a round of golf.
For a sporty, on-the-go look, pair it with a pair of shorts or leggings for a polished, put-together look. For lazy days spent lounging around the house, half-zip pullover sweatshirts are ideal. The comfy, relaxed fit will make you feel as cozy as you look, pair with Lounge-comfy shorts to achieve a stylish yet comfortable look.
 Obviously, a half-zip pullover is a versatile and useful piece of clothing that can be worn for a variety of activities and occasions. If you're looking for a Jacket or a sweatshirt, Pollypark has plenty of options available to suit your style and needs. Make your next activity more comfortable and stylish by finding the most suitable half-zip pullover with Pollypark.
---