What is pollypark magic fabric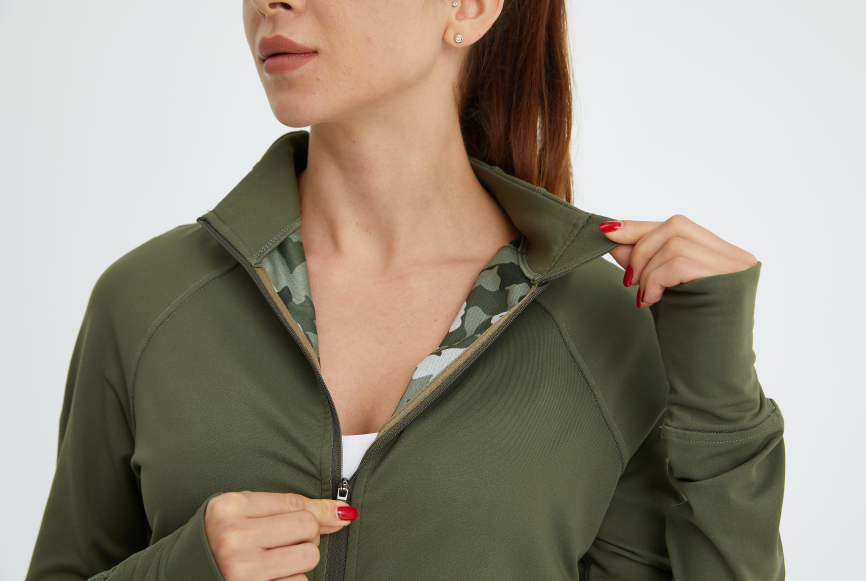 Introducing our new women's sportswear featuring fabric 'Magic' – the latest in sweat-wicking and fast-drying fabric technology. Designed to keep you dry and comfortable through intense workouts, our 3D jacket series and hoodie offers roomy and stylish fits that look great any day of the week. Let's take a closer look at the features and benefits of Magic fabric and our new sportswear!
At the heart of our new range of women's sportswear is our unique fabric 'Magic'. Magic was developed to offer excellent moisture absorbance, wicking away sweat quickly and drying fast. It's soft to the touch and has a unique camouflage print design look, making your workout wardrobe look incredibly cool. Magic also has a high level of elasticity, providing great flexibility and movement as you exercise.
The key features of the fabric work in tandem to provide excellent comfort and ventilation for your skin – perfect for running or any high intensity exercise. The fabric's fast-drying properties will help you stay dry, even during long and intense workouts.
Our new range of sportswear has been designed to be worn both over and under clothing. This versatility means you can create your own unique and stylish looks while you exercise. The sportswear is equally at home indoors as it is outdoors, making it ideal for both gym sessions and running in all weathers.
The 3D sculpting of the range adds to the versatility of the fabric and ensures a great fit. Whether you're looking for a sporty and comfortable tracksuit or a stylish hoodie, there's something for everyone in our new range. Offered unique camo prints that show your style and taste.
Our new women's sportswear featuring fabric 'Magic' is designed to keep you comfortable and dry during intense workouts. The excellent moisture absorbance, wicking sweat away quickly, fast drying properties and unique camouflage print design look make our range of sportswear look and feel great.
Stay on-trend during your workouts.
---