How to choose women's hoodies: best buying tips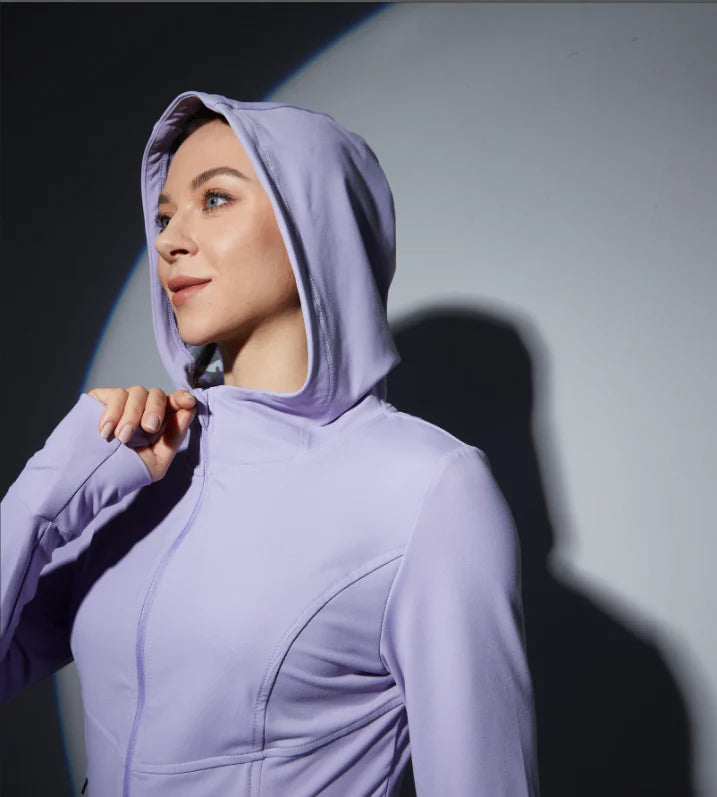 When it comes to staying warm and comfortable during the cooler months, a hoodie is a popular item of clothing. Hoodies come in a variety of styles, colors, and sizes, making it difficult to choose the right one. To help make sure you end up with the best hoodie for your needs, here are the key features to consider when purchasing.
1.Fabric
When choosing a hoodie, one of the most important factors to consider is the material it's made from. Cotton is typically the most comfortable and breathable option, but polyester is better for wicking moisture away from the body, making it the best choice for a comfort hoodie. For casual outdoor activities, cotton and cotton-poly blends are the best textiles. For frigid temperatures, wool or fleece fabrics are suitable.
2.Size
When it comes to finding the right size hoodie, there are two main measurements to consider: the chest size and the length. It's important to choose a size that fits comfortably, without being too tight or too loose. You also want to make sure the hoodie is long enough to cover your body, but not so long that it bunches up at the waist or hips.
3.Style
When it comes to style, there are many different options to choose from. The most popular styles include zip-up hoodies, pullover hoodies. It is not a bad choice to add hoodie dresses to this category, they are usually lighter and have a loose fit for comfort. The design of hoodie is usually simple and this simplicity makes them more versatile and can be paired with different accessories to create a different style.Depending on the type of activity you intend to do while wearing the hoodie, you can also choose styles that have front pockets or drawstrings.
3.1 Hood
Consider the hood of the hoodie. Many hoodies come with adjustable drawstrings that let you cinch the hood around your face for extra warmth. Others may have a built-in hood that fits snugly around your face. Consider which type you prefer and look for one that fits your needs.
3.2 Pockets
Many hoodies have pockets, which can be useful for carrying small items. Consider whether you want a hoodie with front pockets, kangaroo pockets, or no pockets at all.Look for pockets that are deep enough to keep your items secure, and make sure they close securely with a zipper or button.
3.3 Zippers
While some hoodies have buttons or drawstrings, many feature zippers. Look for zippers that are made of quality materials and that zip up and down smoothly.Make sure it is a sturdy, high-quality zipper that will not break easily.
4.Color
The color of a hoodie is an important factor to consider when purchasing. Hoodies come in a variety of colors, from muted tones to bright and bold colors. While choosing a color is largely a matter of personal preference, there are a few things to keep in mind. Darker colors are more durable and hide dirt and stains better, while lighter colors may be more comfortable in warmer weather.
5.Fit
The fit of a hoodie is also important to consider when purchasing. The hoodie should fit comfortably, without being too tight or too loose. If the hoodie is too tight, it can be uncomfortable and restrict your movement. If it's too loose, it can look sloppy and be harder to keep warm.
6.Price
Finally, the price of a hoodie is something to consider. Generally, hoodies range in price from a few dollars to several hundred dollars. While a more expensive hoodie may be more durable and of higher quality, you don't necessarily need to spend a lot of money to find a good hoodie. There are plenty of affordable options available that offer excellent quality and comfort.
When purchasing a hoodie, there are many different factors to consider. From material and size to style and color, it's important to choose a hoodie that fits your needs and budget. By taking into account all the factors mentioned above, you'll be sure to find the perfect comfort hoodie.
---