Stay Cool and Comfortable: Best Breathable Running Shorts for you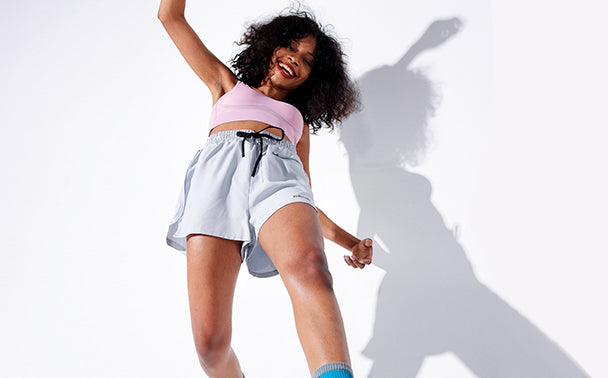 When you're running, your phone is essential as it allows you to stay connected when you need to. If you're still searching for comfortable and practical running shorts, why not try our Viva Running Short with a zippered pocket?

 Key Features

Women's running shorts with phone pockets are shorts that come with a dedicated pocket to hold a mobile phone. These shorts are designed to provide runners with a convenient and secure way to carry their phones while jogging or running. Running shorts with a zippered pocket offer added security to your phone, ensuring that it doesn't fall out during your run.

Product Introduction

Our Viva Running Short is made for comfort, with drawstrings and lightweight, breathable fabric. These shorts come in two lengths, 2.5" and 3". With its phone pocket, you can keep your phone close and secure while you run.

Customer Reviews

Our customers have raved about the comfort and practicality of our Viva Running Short. One customer remarked, "Very cute color and very comfortable for running. Super lightweight, comfortable, and quick drying. I want another pair!"

Another customer wrote, "Super comfortable and practical. Love these for working out and wearing around!"
Why Choose Viva Running Shorts?

Our Viva Running Shorts offer the perfect combination of comfort and functionality. With a phone pocket and drawstrings, you can run with ease, knowing that your phone is safe and secure. These shorts are also reasonably priced, making them an excellent value for money.

In conclusion, running shorts with a zippered phone pocket are an essential item for any runner. Our Viva Running Shorts offer the perfect balance of comfort and practicality, making them an excellent choice for anyone looking to improve their running experience.

Now is the time to choose a pair of running shorts with a zippered phone pocket and make your running experience more comfortable and enjoyable! Head to our website to purchase a pair of our Viva Running Shorts today.
---