How well does a backless sports bra work?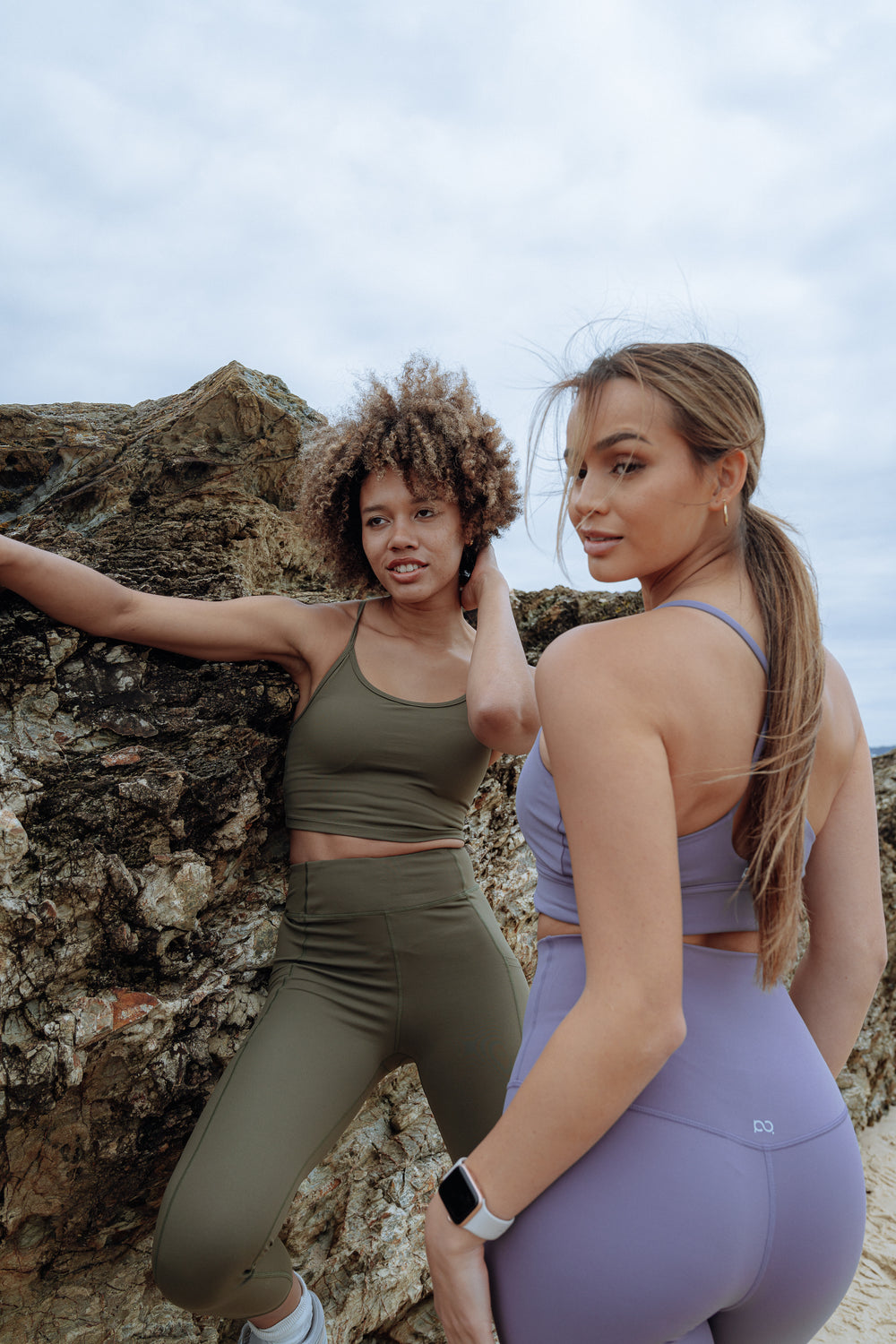 Wearing the right backless sports bra for your body type is essential for your comfort, posture, and overall look, especially as summer is just around the corner. Backless bras can be a great option for those, but how well do they work?

Backless sports bras can offer support and coverage in a way that a strapless bra cannot. Many backless sports bras have a snug fit that holds the breasts in place, along with adjustable straps for a more personalized fit.

When it comes to finding a backless sports bra that works well, there are a few points to consider. Firstly, look for a bra that fits snugly and offers adjustable straps for the best fit and support. Additionally, make sure the fabric is breathable to keep you cool in the summer heat.

Here are six great backless sports bras that work well and provide the support you need:
1.Pollypark Mesh Cutout Sports Bra crafted from a soft Pollypark fabric , it is stretchy, breathable and wicks moisture. Its unique mesh design and backless style show off your shoulder line, while the wide elastic hem ensures full coverage and support. Say goodbye to uncomfortable, pinching and itching and enjoy the stylish comfort of Pollypark Mesh Cutout Sports Bra.


2.PollyPark Seamless Bra is the top premium choice for activewear! This backless sports bra is made from Poplift fabric which texture shapes your figure, giving you a flattering and graceful look. Plus, the seamless design gives you a second skin fit that is comfortable enough to wear all day or to workout in.


3.The Poplift Adjustable Spaghetti Sports Bra is the perfect combination of fashion and function for your active lifestyle. This modern sports bra has an adjustable strap design that can be tightened or loosened depending on the occasion. It also has a modern P-graphic print design that is suitable for any activity - from running, yoga, or dog walking. The ultra-soft built-in bra provides a skin-friendly experience, while the medium-impact support ensures a secure and comfortable fit for your breasts.Whether it's for a workout or for everyday wear, this sports bra is sure to keep you looking and feeling great!


4. Do you want the most eye-catching sports bra? Look no further than the PollyPark Purple Sports Bra! The purple color is the perfect hue for 2023, adding a touch of sophistication to your activewear. So go ahead and make a statement with this stunning sports bra – you won't regret it! It promises to keep you feeling comfortable and supported while you work out in style.


5.If you're looking for a stylish yet functional sports bra, then look no further than the Spaghetti Straps Sports Bra. The longline sports bra design with removable padding and wide elastic band hem adds maximum coverage and support, making it ideal for activities such as yoga, Pilates, running and cycling. It can also be used as sleepwear after you remove the cups. Get ready to look and feel your best with the Spaghetti Straps Sports Bra.
6.Introduce the new model coming soon-Poplift Everyday Sports Bra! This stylish and supportive sports bra is perfect for any activity, from playing ball to doing yoga. The Poplift fabric is lightweight and soft, giving you a comfortable fit while keeping you cool and dry. The four-way stretch material gives you the perfect amount of support while allowing you to move freely. The classic full coverage design ensures a secure fit and allows you to mix and match your look.

Overall, backless bras can provide the support and coverage needed to make your backless outfits look great. When shopping for a backless bra, make sure to look for one that fits snugly. With the right backless bra, you'll be sure to look and feel your best all summer long.
---