Flared pants are back with a popular episode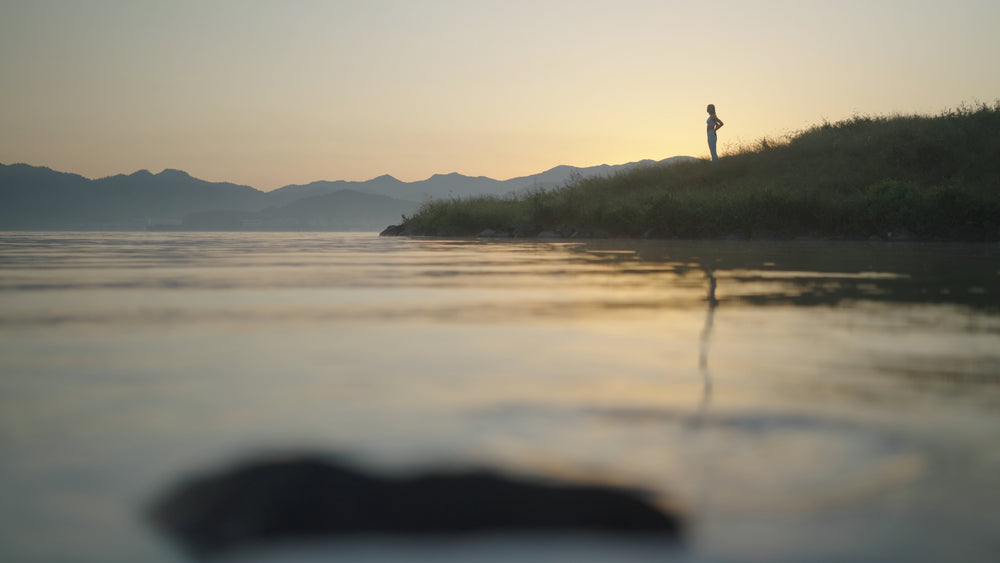 Have you noticed a perfect amount of flared pants on your social media feeds? So, you're not going insane. Flares are officially returning in 2022.
These trousers, dubbed "comfortable but trendy," have been seen a lot on catwalks and in streetwear this year. Designers adore this look, and you should do too. The flared trouser might be as small as a kick flare or as massive as bell-bottoms. Every situation and body shape has its style.
So, if you're interested in trying out this new style, we've gathered all the information you'll need to rock these pants!
The Origins Of Flares Style
Flares may conjure up images of 1970s hippy dress rather than high fashion, but the two have begun to clash.
Flares were a fashion mainstay in the 1970s, but they were still cutting-edge at the time. Pocket yoga pants were popular in the 1970s, along with bell sleeves and platform boots, so if PollyPark is your fashion inspiration, buy in a pair.
American sailors first wore bell-bottom trousers in the 19th century for practical reasons rather than fashion; thus, the trend did not take off right away.
Flares became fashionable in the 1960s and 1970s, thanks to celebrities like Cher, Twiggy, and Abba. Many people believe that the 1970s music movement was responsible for bringing these trousers into the mainstream. Flared trousers can look current and fresh, even if they are connected with another decade. Even if you go all out with bohemian designs and beaded jewelry, everything can be updated to look chic and less filthy.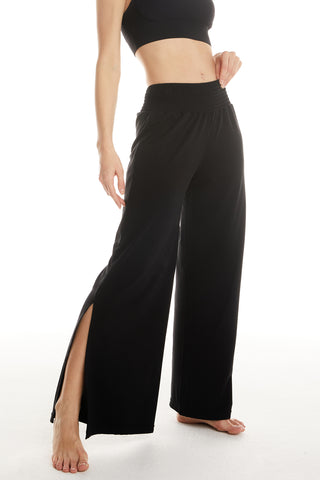 Popular Types Of Flares
Flared Jeans
Among the numerous types of jeans, flared jeans have always held a unique place.
Denim has always been and will continue to be a popular fabric. A pair of jeans has the potential power to last a lifetime. Designers and consumers alike adore the material because it is flexible and long-lasting. Investing in a couple of flared jeans may completely transform your wardrobe and provide you with a plethora of outfit possibilities for spring and summer.
If you have not got ready to embrace the style, kick-flare jeans are a great place to start. These jeans can be worn high or low-waisted, and they have a slight flare at the rear of the leg, making them a fantastic option for anyone who enjoys a simple look or wants to wear bootcut jeans every day.
On bell-bottoms or flared jeans with a lot of flairs if you want to make a statement. Patchwork or floral embroidery on the flared leg of popular jean styles can help you stand out and stand out from the crowd. Blue denim is also an excellent option for this design because it keeps the appearance timeless while allowing the jeans' cut to shine.
Flared Leggings
Flare leggings HERE are becoming increasingly popular at high-street stores and online merchants. Stretch materials are replacing denim, and more fitted shapes as the most popular flared trouser styles whether large or subtle flare in the past.
Designers add a contemporary edge by employing stretch fabrics that allow you to lounge while appearing stylish. Some media have labeled these stretch alternatives "anti-skinny jeans" or "alternative to leggings", demonstrating how our passion for comfort its altering design.
When it comes to stretch flares, mesh fabrics are very fashionable. This style is daring, with printed meshes and entirely sheer trousers. These are fantastic for evening occasions and hot temperatures, but if you're carrying it all, make sure you're wearing acceptable undergarments!
How To Style Flares
Flared yoga pants are amazing, but they can't be worn by themselves! If you want to get any, keep in mind what you can combine them with. Flared trousers can be styled in a variety of ways.
Go Monochrome
Sometimes, keeping to one color can do wonders for an outfit, especially when your clothes are more attractive. One-color will let the cut of the trousers do all the talking for you.
Pair With A Shirt
Keeping an ensemble to one color can sometimes work wonderfully, especially if your clothes are more beautiful. One-color trousers allow the cut of the trousers to speak for itself.
Tuck Knitwear In
Graphic knitwear and oversized knits are also famous for 2021, so bring them together instead of wearing them separately! Knits look chic when tucked into a pair of high-rise flared trousers.
Keep The Denim Blue
If you prefer jeans, opt for blue denim flares, which maintain traditional and laidback style – ideal for a streetwear ensemble.
How To Get The 70s Look
If you like fashion history or want a more unique and retro appearance, try going all the way back to the 1970s. It may sound overwhelming, but if you look at the catwalks, so many 70s trends are making a comeback, including clogs.
Pair with the flared yoga pants with a bell sleeve top for a complete 70s look. The full sleeves go well with the trousers and create a unique, airy silhouette. If the top has paisley or delicate blooms, you'll get bonus points. These are two crucial points to purchase!
Anything with a platform is a good choice for shoes. Boosting your height looks very 70s, whether with a sleek pair of white boots or a platform pair of sandals. Any beaded jewelry, such as bangles, necklaces, and earrings, goes well with the 70s look. Hairbands and headscarves, especially in flowery designs, are very lovely. While you should try to match colors, print conflicts are encouraged for this aesthetic.
FAQ
These are the most often asked questions concerning flared trousers and their re-emergence in our closets!
Are Flares Back For 2022 Style?
This 70s classic is making a comeback, believe it or not! These trousers are here to stay, whether you want to go for the boho aesthetic or the more modern ones.
The basic jean or the stretch legging variant of flared trousers will be the most popular in 2022. Flares are being reimagined as a trouser that meets our modern requirements.
What Are The Perfect Tops To Pair With Flared Yoga Pants?
The most delicate tops for daywear are casual, roomy shirts or knitwear. Shirts add a simple element to a flared trouser ensemble, while knits add a tactile difference. Both are excellent choices for the spring/summer of 2022.
Bodysuits with fitted jackets are the hottest style for evening wear tops. From a plunge v-neck to an off-the-shoulder design, Bodysuits won't detract from the flared silhouette. Adding a fitted jacket to this outfit will dress it up and keep you looking high-fashion.
How To Find Flares That Flatter You?
Flares flatter all figures, which is one of the best aspects of this trend returning in 2022.
The fabric of most flared trousers is cut to fan out from the knee. This technique slims your thighs while emphasizing your bum, giving you a thin and curvaceous appearance!
What Shoes Do You Pair With Flared Yoga Pants?
In whatever shape or form, platform shoes are the way to go for the daring. People could wear Boots, sandals, or even trainers. If you don't want to go for the extra height, canvas trainers like Converse are an excellent way to dress flares for a more casual look.
---