Fabrics agilex: redefinition of your workouts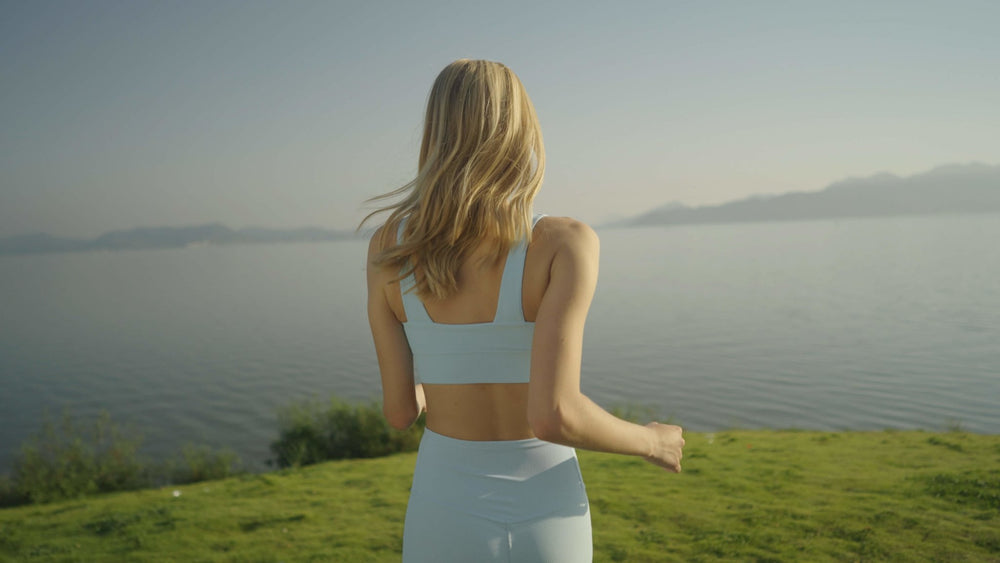 What is agilex, and why does the agilex become epic or legendary among the workout clothes fabric? It is one of the ideal activewear synthetic fabrics combined with 70% nylon and 30% spandex. Let's unveil the mystery of agilex material. We are confident that both the fabric and the design deliver an extra dose of self-assuredness. Enjoy your visual feast now, s'il vous plaîte.

Eye-catching fashion that is never passé
Pollypark aligex workout clothes will spotlight your flattering and stunning figure to climax. The power stance and power design make a splash for you. Please show off your elegance and beauté on the outdoor, the party celebration as well as the office.
Ultra-plush body feelings
The apparel made of incredibly soft and eco-friendly materials stays comfortable and cozy whether in cold or warm weather. It will not harm your skin on daily wearing, professional training, or exercising. I dare you will step your workout up a notch.
Versatile functions beyond your imagination
The eye-catching sports clothing made by agilex is moisture-wicking, stretchy, and breathable. Whether you want to cozy up or get your sweat on, the breathability and comfort will reach your demand.
Not limited by seasons going around
Unlike cotton, wool, and fleece, the agilex clothing is prone to heat your body after exercising outdoors in cooler temperatures, while our body could stay cool in warm weather, which is good for health in the long run.
Featured Pollypark Best Workout Clothes
Cozy Workouts Clothing 1
AGILEX HIGH IMPACT RIBBED SPORTS BRA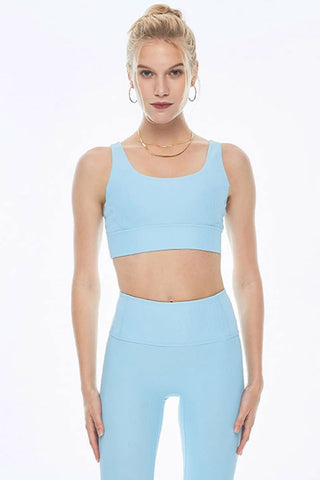 The essential sports bra made even better. Our Agilex ribbed sports bra is the perfect combination of support and stretch, perfect for the gym, exercise, pilates, or a quick trip out for coffee. Wide, soft straps and an elastic bottom band offer complete comfort.
Design Higlights
-No straps or buckles; soft 70/30 nylon-elastane material conforms to fit.
-A ribbed fabric texture reduces slipping and sliding during movement.
-Classic U-shaped back balances weight and support.
-High-tech fabrication allows it to wick sweating to stay comfortable.
Cozy Workouts Clothing 2
AGILEX WORKOUT BOOTY 10" SHORTS
Get ready for fashionable fitness and performance perfection in our Agilex Ribbed 7/8 leggings. Made from our ultra-breathable ribbed Agilex fabric, these workout leggings run from high waist to ankle, a length that hits just suitable for yoga, jogging, or athleisure wear.
Design Higlights
-High-waisted design with contouring effect to smooth and support.
-Super-stretchy 70-30 nylon-elastane fabric is soft and breathable with moisture-wicking finishing.
-Great leggings for the gym, yoga studio, jogging, or just relaxing.
-The high-tech fabric can wick sweat.
Cozy Workouts Clothing 3
AGILEX HIGH IMPACT RIBBED SPORTS BRA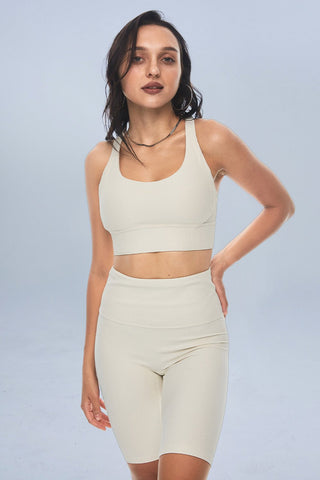 Stretch, bend and twist in complete comfort when you're in our Agilex ribbed sports bra. The criss-cross strappy back style and medium support design make it easy to perfect your form, while the breathable, sweat-wicking fabric helps you keep your cool.
Design Higlights
-Soft, breathable fit with durable 70/30 nylon-elastane fabrics.
-Ribbed finish helps keep this bra in place as you move.
-Criss-cross back distributes weight evenly for comfort.
-The high-tech synthetic fabric allows it to wick more moisture.
IN CONCLUSION
It's an excellent choice to select agilex workout clothes with breathability and moisture-wicking fabric. Pollypark ensures quality excellence and 7/24 service.
ABOUT POLLYPARK ACTIVEWEAR
We are specialized in activewear for 10 years.
We provide eco-friendly and high-quality nylon and spandex to make workouts more competitive.
All the workout clothing are breathable, stretchy, and sweat-wicking, offering a comfy and cozy fit.
The workout clothes are perfect for many occasions, such as workouts, office, party celebrations.
We do hope you have a happy shopping experience in Pollypark.
---