Cozy Pants: The Ultimate Comfort Wear for Women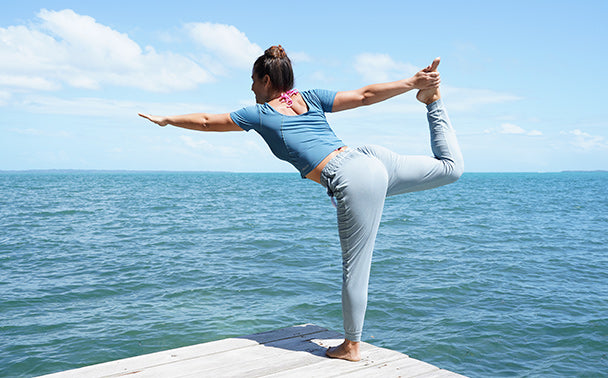 Cozy Pants, as the name suggests, are the ultimate comfort wear for women. They come in different styles, fabrics, and designs, making them suitable for various occasions. In this article, we will explore the characteristics of Cozy Pants, their latest trends, how to style them, the best picks, and some tips for a comfortable life.
Characteristics of Cozy Pants
Cozy Pants come in various types, including sweatpants, joggers, drawstring pants, leggings, and even jeans. They are usually made of soft and stretchy fabrics such as cotton, polyester, or spandex. Brands are also experimenting with sustainable materials such as recycled polyester and organic cotton. Cozy Pants are designed to provide comfort, warmth, and relaxation, making them the perfect choice for a lazy day at home or a casual day out. The versatility of these garments makes them appropriate for a wide range of occasions.
Tips for choosing Cozy Pants
When choosing Cozy Pants, it's essential to consider your body type and personal preference. If you prefer a loose fit, sweatpants or drawstring pants are an excellent choice. For a more fitted look, leggings or joggers are a better option. Cozy Pants also come in various lengths, from full-length to cropped, making them suitable for different heights.
Latest Trends in Cozy Pants
Cozy Pants have become a fashion staple in recent years, with many brands offering different styles and designs. The latest trends in Cozy Pants include high-waisted styles, bold colors, patterns, and statement details such as zippers, pockets, and drawstrings. 
The rise of athleisure wear
 has also influenced the trend of Cozy Pants, with more women opting for comfortable yet stylish pieces.
Top Picks: High-Quality and Comfortable Cozy Pants on Our Website
On our website, we offer a variety of high-quality Cozy Pants that are both stylish and comfortable. Here are some of our top picks:
Are you looking for the perfect combination of comfort and style? The Freeday On Road Jogger is now available! Featuring a relaxed fit and tapered legs, these joggers are perfect for lounging and running errands. Comfortable and stylish, these joggers are made from soft, stretchy fabric with an elastic waistband. The navy color adds a touch of sophistication to any casual look, making them a must-have addition to your wardrobe. Take advantage of our Freeday On Road Jogger now and experience the ultimate in comfort and style!
These sweatpants are the perfect combination of comfort and style, with a relaxed fit and a trendy forest green color. The fabric is soft and cozy, making them perfect for lounging at home or running errands. The drawstring waist ensures a comfortable and customizable fit. Plus, they're versatile enough to pair with any outfit, making them a must-have addition to your wardrobe. Order yours today and experience the ultimate in cozy fashion!
Made from a soft and breathable fabric, these pants are the perfect choice for lounging in style. The relaxed fit and tapered leg make them both comfortable and trendy, while the pastel turquoise color adds a pop of fun to any outfit. Whether you're running errands or just hanging out at home, these cozy pants will keep you comfortable and fashionable.
When shopping on our website, be sure to check our size chart to ensure the perfect fit, and read reviews from other customers to see what they have to say about our products. Plus, keep an eye out for sales and promotions to get the best deals on our high-quality Cozy Pants.
In conclusion, Cozy Pants are a must-have item for every woman's wardrobe. They provide comfort, style, and versatility, making them suitable for various occasions. By following the tips in this article, you can find the perfect pair of Cozy Pants and create the comfortable and cozy lifestyle that you deserve.
---