Are leggings good for running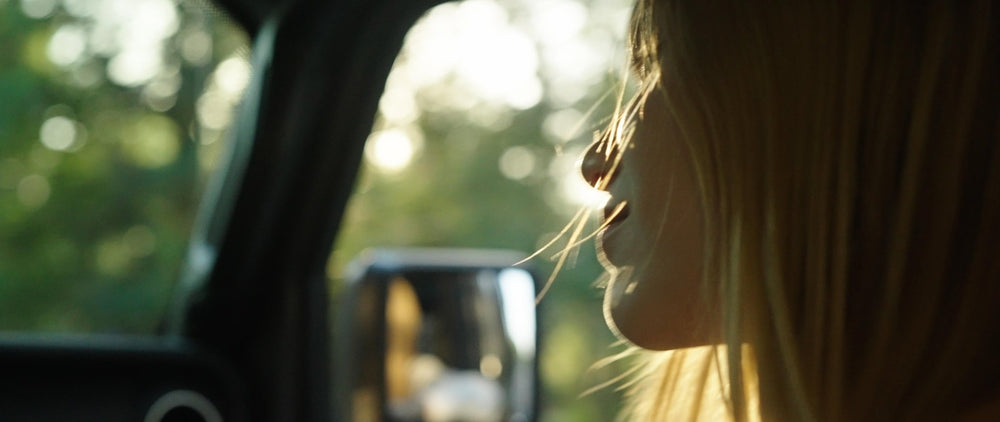 While running across the triumphal arch, in the Avenue des Champs Elysees, through the Pont Neuf, alongside the Seine River, then sip a cup of Left Bank café, have you been enjoying the shiny sunlight as well as the fantastic city vibe. Have you ever been considered leggings for doing exercise, such as running?
As the cold weather sneaks towards us. Running becomes one of the most prevalent workouts, suitable for all walks of life without any sports equipment. The runners could be found in the gym, fitness room, on the road, or the playground. Many friends asked me if wearing leggings is suitable for running. The answer is, of course, yes. PollyPark high waist leggings help you solve the problems.
Personal ideas of sports leggings for running.
With alternating spells of warm and cold in winter, the end of winter remains prone to be a breeding ground for germ and virus. Running exercise could be the most suitable way to start a day this season. As an avid runner, I cannot get rid of workouts. Running tends to be one of my favorite methods to accelerate blood circulation, build up and lose weight. While jogging, ranging from the large boulevard to the lane where there's only room for a car, happiness and satisfaction always seized me in that the warm sunlight, as well as the mild and soft breeze, showers my weather-beaten face. Hardly can I forget the cruelty and brutality of the chilly winter. I imagine as if I intrude into a forest, aside from the sea, then to the silent avenue where no one could break the peace and tranquility. I adore jogging on a pair of compression tights in colder months because of the following points.
THE REASON IS THAT RUNNING LEGGINGS IS SUPERIOR TO OTHER APPAREL WHILE JOGGING.
RUNNING LEGGINGS ARE CASUAL WEAR.
I prefer the running tights in a seamless design with two mesh panels, hip pockets for house keys, and a cell phone because they are ideal for many occasions, such as the office, workshops, party celebrations, and workouts. As casual wear, they are perfect for informal and semi-formal events.
THE COMPRESSION LEGGINGS ARE A COMFY FIT.
The best women's running leggings tend to depend on numerous factors from my perspective. The material plays a vital role. I prefer the super-stretchy nylon & spandex, super-soft and breathable fabric featuring moisture-wicking and quick-drying. At the same time, the recycled polyester fits into eco-friend and sustainable development for the climate.
THE COMPRESSION TIGHTS SPOTLIGHT YOUR FLATTERING FIGURE.
You will feel cozy on a body-hugging while starting a winter running. The high-waisted tights are easy to keep push-up and resist to cold and chill, the elastic waistband shows your elegant curve, as well as upper thighs, and the moisture-wicking fabric helps you run fast and free.
BEST RUNNING LEGGINGS IN POLLYPARK.
POPULAR TIGHTS 1

Get ready for fashionable fitness and performance perfection in our Agilex full-length leggings. The women's running leggings, made from our ultra-stretchy ribbed Agilex fabric, range from waist to ankle, a length that hits just suitable for yoga, jogging, or athleisure wear.
-High-waisted leggings design with contouring effect to smooth and support.
-Super-stretchy 70-30 nylon-elastane fabric is soft and breathable with sweat-wicking finishing.
-Perfect for running, party celebration, outdoors, and office.
-Machine wash cold on gentle cycle, inside out, with like colors. Do not wash with towels. Do not bleach.
Add some relaxed flair to your workout wear with a pair of our Poplift full-length running tights. These hip-hugging bottoms feature a fitted high waistband on top and a stylish flared cuff at the bottom for a stunning silhouette. Pair them with a favorite sports bra, tank, or crop top for a complete look.
-Flexible stretch and moisture-wicking 80-20 nylon-elastane fabric hug your curves for a sculpted look.
-Fun 7/8 length leggings offer comfortable full range seasons athleisure looks.
-Perfect for running, party celebration, outdoors, and office.
-Machine wash cold on gentle cycle, inside out, with like colors. Do not wash with towels. Do not bleach.
HIGH WAIST CALF CUTOUT 7/8 LEGGINGS
We've given your favorite full-length running tights a little flair: a trendy cutout engineered sculpt on the calf makes these body-hugging athleisure bottoms Instagram-worthy. They're not only sumptuously soft and moisture-wicking, but they also conform to your curves for support and a seamless silhouette.
-Easy to accessorize, breathable, quick-drying, and sweat-absorbent for comfort.
-Calf designs for a luxe look.
-Super-stretchy, soft and flexible waistband for unrestricted movement, easy everyday wear.
-Machine wash cold on gentle cycle, inside out, with like colors. Do not wash with towels. Do not bleach.
Our favorite length legging meets your new favorite material. With the Ribbed Legging, you'll enjoy ⅞ high-waisted leggings designed for sculpting and showing off all your best features. The elastic waistband will shape your flattering figure. Pair these Ribbed Leggings with our matching Ribbed Bra for a yoga look they'll be asking.
-As suited for indoor & outdoor yoga as it is your favorite streetwear look
-Designed with a high-waist cut, ribbed waistband, and that just-right 7/8 length
-Classic styling meets comfortable details with warm, stretch, ribbed textured fabric.
-Perfect for running, party celebration, outdoors, and office.
-Machine wash cold on gentle cycle, inside out, with like colors. Do not wash with towels. Do not bleach.
IN CONCLUSION
The high-rise leggings show off your shape; the mid-rise running leggings highlight you are sexy. The bright colors are fashionable, while the solid color is suited for a more formal occasion. They all reach your running needs in cold weather. A pair of warm, breathable, and sweat-wicking running leggings do count for you to exercise in any season.
---