How to choose a halter sports bra
Girls tend to prefer to wear sports bras because they are comfier than a regular bra and show no constraint. The types of sports bras vary from types of exercise. If you are searching for a sports bra not only fit your body but is also comfy, PollyPark best sports bra will be a solution. Have a look at our stylish halter sports bra.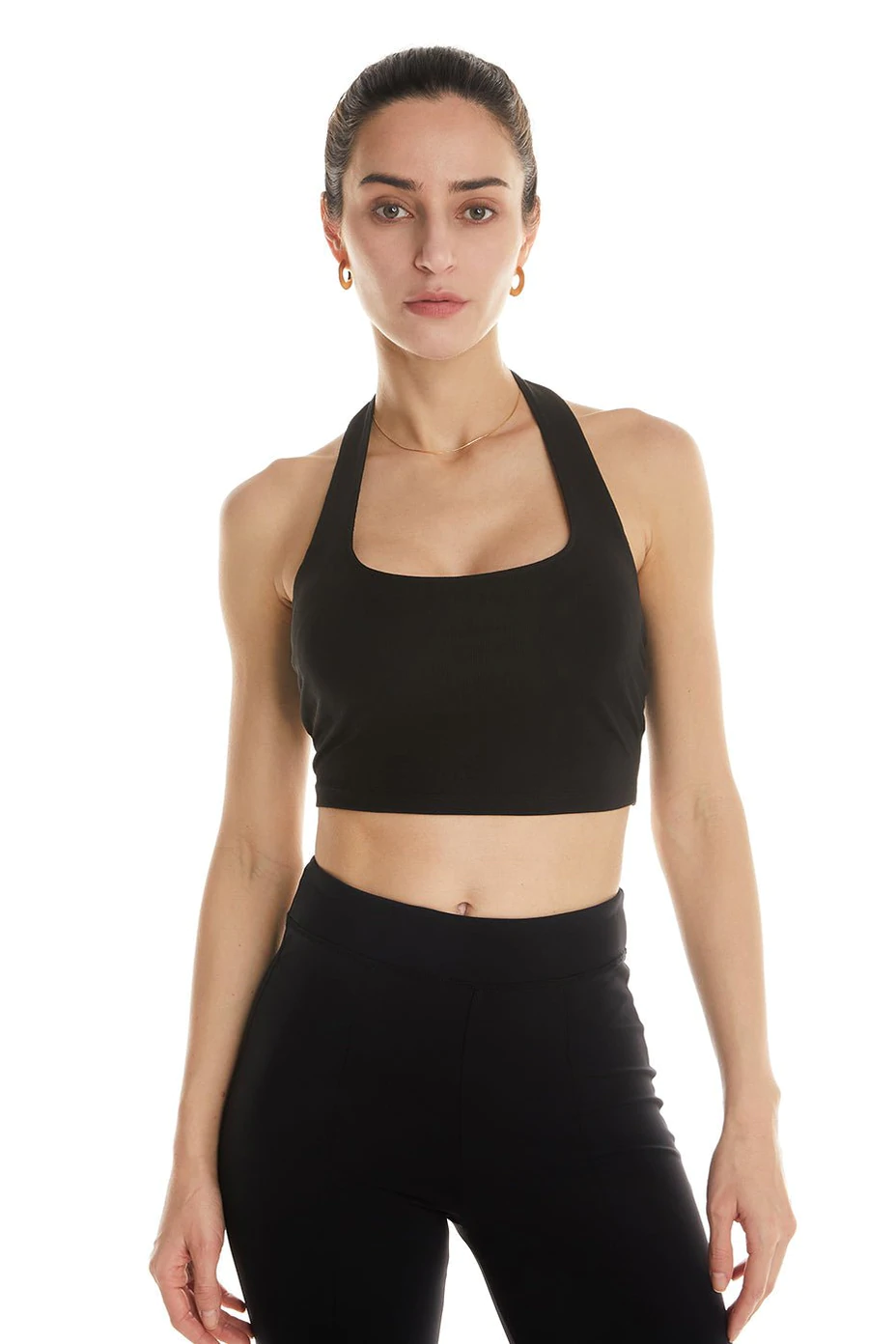 The fabric of this halter sports bra
Powered by nylon-cotton fabric, it performs breathable, moisture-wicking. Flattering ribbed knit gives a boost to an eye-catching look of 3D in a visual feast. The merits also keep your body warm in exercise. Compression sports bra fit slim provides more support than regular bras and most sports bras.
Occasions of High Impact Sports Bra
Encapsulation sports bras give a sense of compression and show no embarrassment in exercise. Perfect for a fitness room, dance studio, and yoga class. Also an optimal choice for days out, vacation, and dating. Supportive sports bras deliver a sporty look in exercise.
How to style for
halter sports bras?
Halter sports bras are easy to pair with leggings and jogger pants. Or it's an excellent choice to match with a pair of shorts and a skirt. You'd better pair a compression sports bras with a coat & jacket in winter. Choosing a perfect sports bra is the first step to style an eye-catching look.
Halter Sports Bra Fitting
Best sports bras vary in their type. A light support sports bra and a medium support one are suitable for low-impact workouts. The encapsulation styles with more coverage are high-intensity workouts. Whisk away sports bra fits
Other information on halter sports bras
Shoulder Straps could divide into adjustable shoulder straps, one-shoulder straps, thin straps, strapless. They provide different kinds of compressions and styles.
What should we know before buying a halter sports bra?
We need to know the cup size and whether you want an adjustable strap or not. You need to confirm the breast shape and bra's support. Then confirm whether you regard the sports bra as an everyday bra or just for exercise. Hope you find the right sports bra on PollyPark